INFORMATION
|
EVENTS
|
PHOTO
|

EVENTS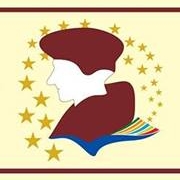 ◉ PRESENTAZIONE DEL LIBRO PASSEGGIATA A MARE DI MARIA VELIA LORENZI
Eventi Pisa (Pi)
[ read more:
presentazione del libro passeggiata a mare di maria velia lorenzi
]
---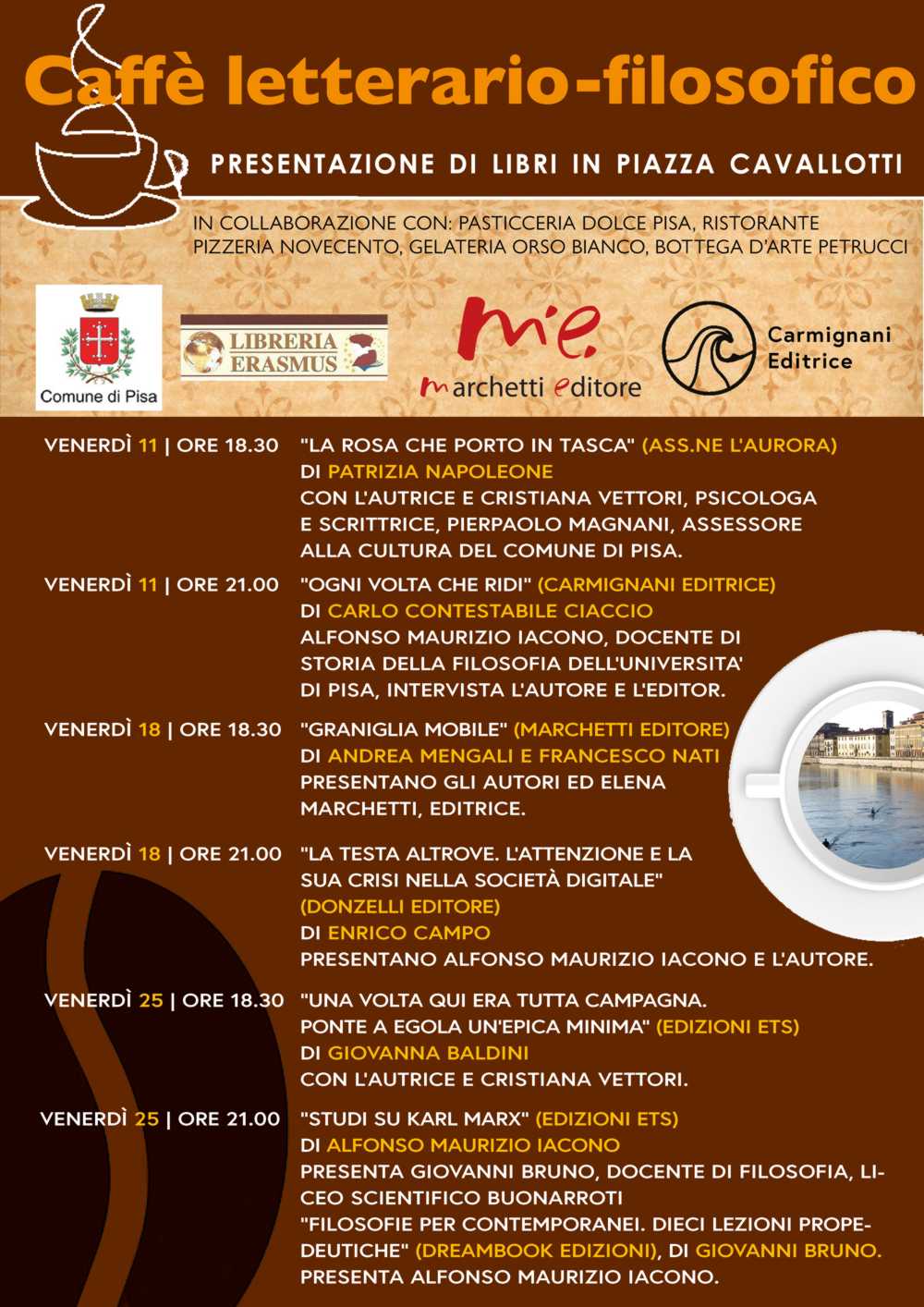 ◉ CAFFÈ LETTERARIO-FILOSOFICO IN PIAZZA CAVALLOTTI, PISA.
Eventi Pisa (Pi)
[ read more:
caffè letterario-filosofico in piazza cavallotti, pisa.
]
---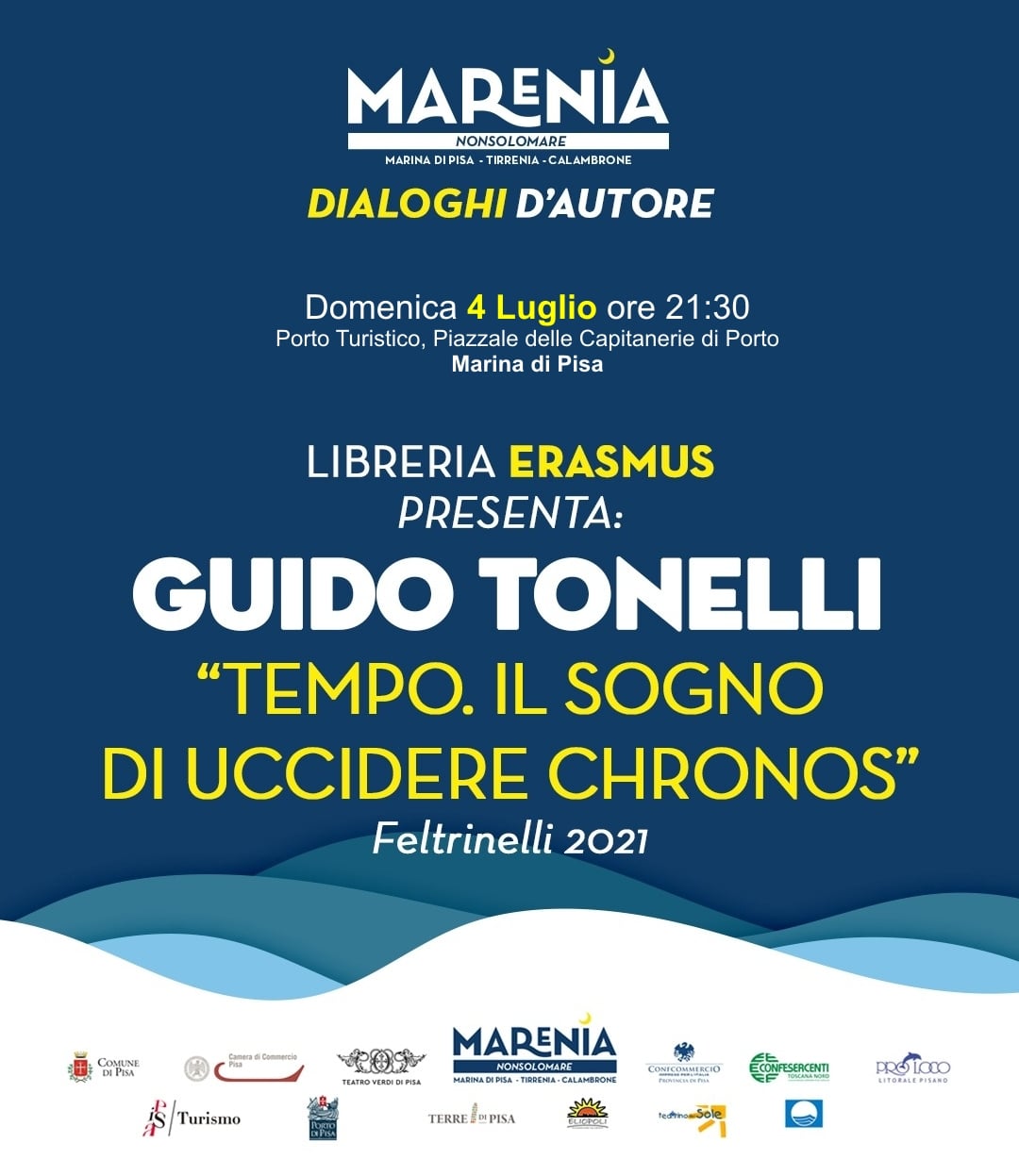 ◉ MARENIA: PRESENTAZIONE LIBRO DI GUIDO TONELLI
Eventi Pisa (Pi)
[ read more:
marenia: presentazione libro di guido tonelli
]
---

LIBRERIA PISA
There are three cities within  the historical centre of Pisa;  three parallel communities, the permanent citizens, the provisional students and the temporary tourists. There are not many places where they often come into contact: in some main streets, sometimes in a pub but  every day they can be found in the Erasmus bookshop.
Opened in December 2013 in front of the Department of Languages less than three hundred meters from the Leaning Tower, the Erasmus bookshop offers readers a wide variety of choice. Inside you can find many fictional, classical and contemporary books, in the original language or translated.   There are also books on  poetry, linguistics, history, philosophy, current affairs, human sciences and literary essays. Among the most sought after books are those in......
[
read more
]

Share page: